The current Executive Committee of the European Movement in Northern Ireland were elected in December 2017.
EMNI Executive Committee 2017-2018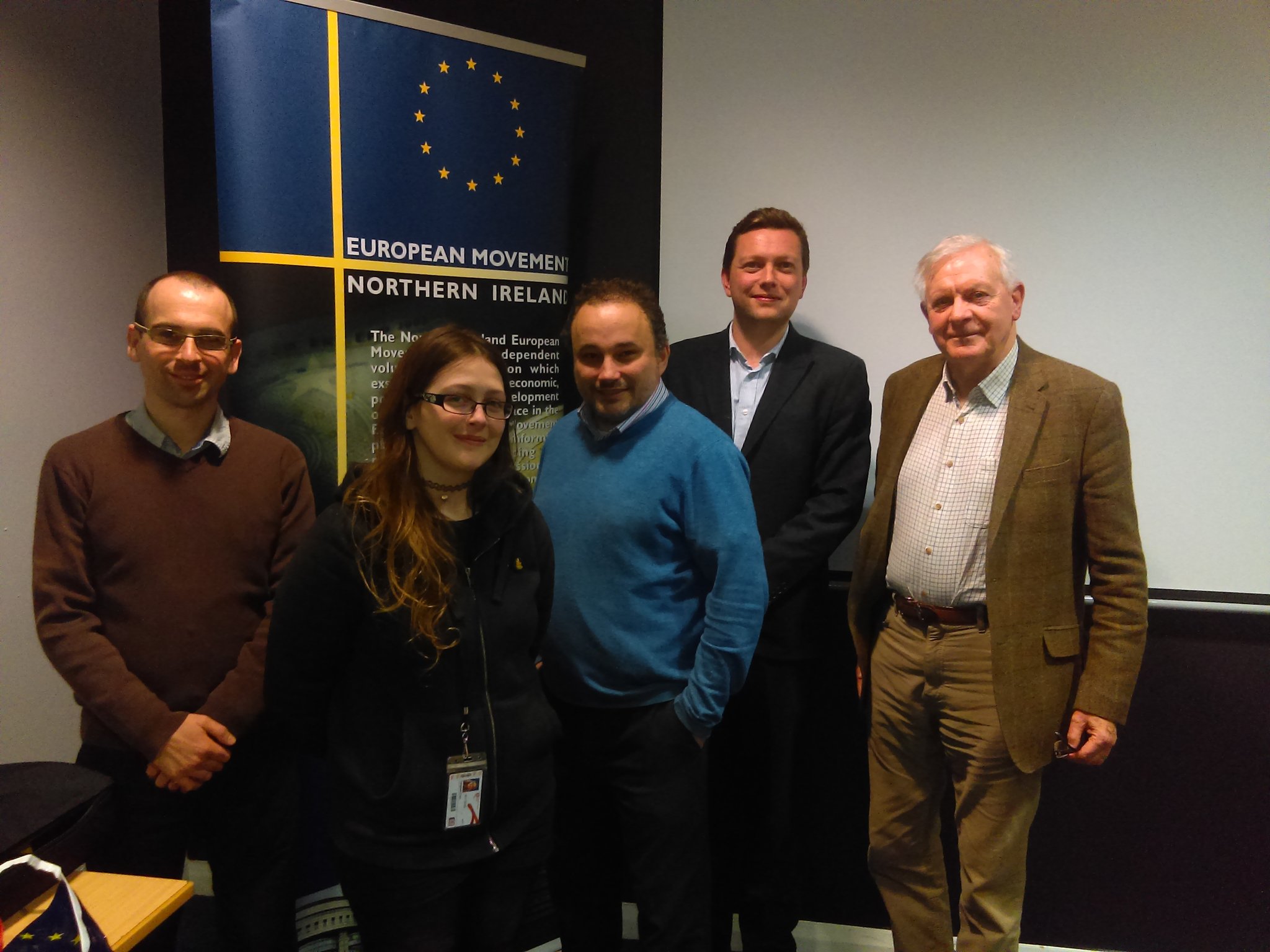 Some of EMNI Executive Committee members: From left to right, Geoff Watt, Ciara Campbell, Ian Parsley (Treasurer), Donal Lyons (Chair), Arthur Bell.
The Executive Committee are: Dónal Lyons (Chair), Ciaran Hanna (Deputy Chair), Ian Parsley (Treasurer), Ivo Stuparich (Events Officer), Geoffrey Watt, Arthur Bell and Ciara Campbell. The Hon. President is Jane Morrice.
Dónal Lyons was elected Chairperson of EMNI in December 2017 and is a member of Belfast City Council.
Jane Morrice is the Honorary President of the European Movement NI, the former head of the European Commission (EC) Office in Northern Ireland and served as Deputy Speaker of the Northern Ireland Assembly between 2000 and 2003.
The EMNI Executive took the momentous decision to support a People's Vote at the end of the Brexit negotiations in their meeting of July 2018