News Release:  European Movement in NI votes to support remaining in EU
23 March 2016
Belfast- The AGM of the European Movement in Northern  Ireland (EMNI) has backed the Remain campaign in the forthcoming Referendum on continued UK membership of the European Union.
The motion proposed by outgoing Chair Ian Parsley 'recognises the right of members of EMNI to hold any personal opinion on the subject of the UK government's renegotiation of its place and role in the EU; recognises the importance of coordinating the provision of information through events and online information about the referendum; and offers support to the work of EMUK for the duration of the referendum campaign'.
The AGM also adopted an amendment to the motion which mandated the EMNI Executive Committee to:
a) Support the Remain Campaign in the forthcoming campaign
          b) Support UK's continuing membership of EU in the interests of all in NI
Organise events, discussions, and debates where possible
Both the amendment and the motion were unanimously accepted.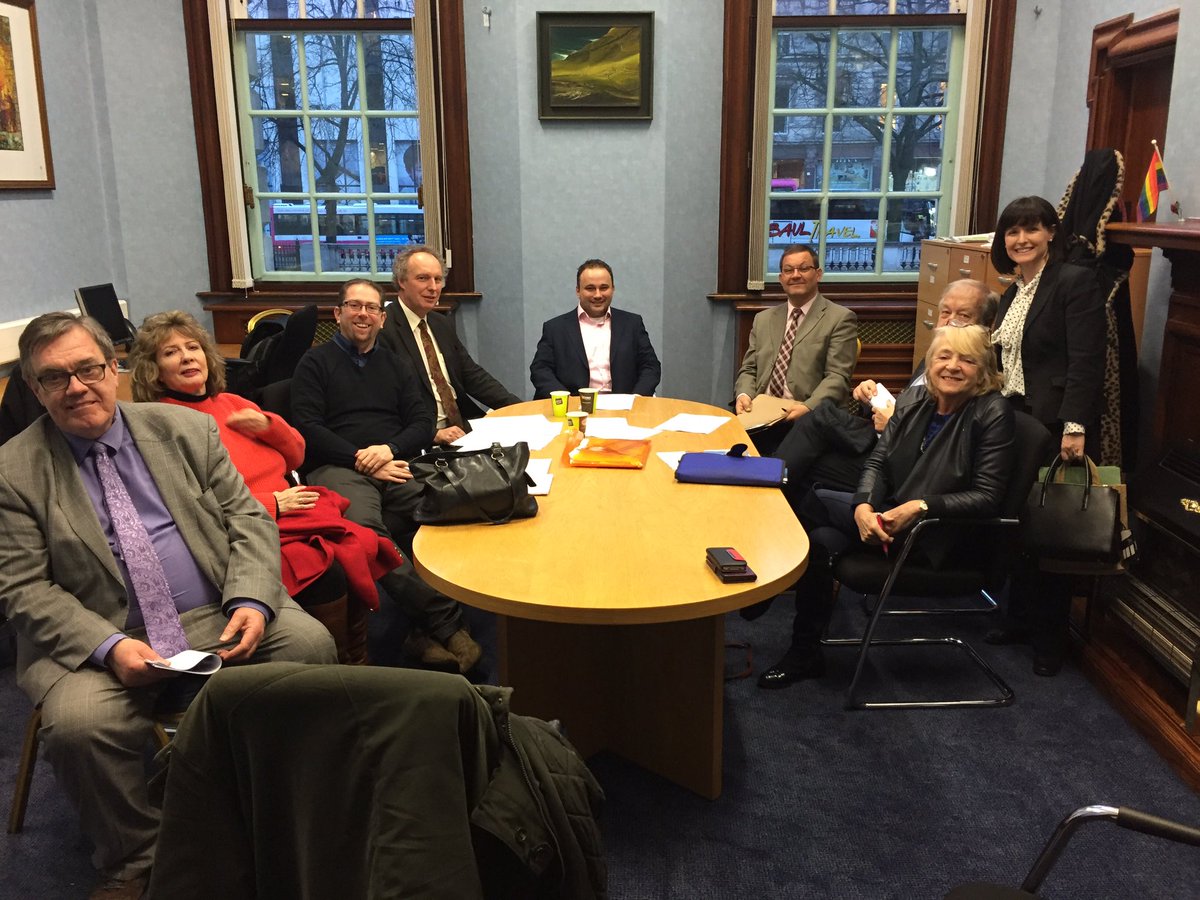 Ian Parsley and Ciaran Hanna were re-elected Chair and Deputy Chair with Brian Garrett President and Andrew Dougal elected Vice-President.
Speaking about why he believes the UK should remain in the EU for Northern Ireland,  Ian Parsley said:
"Northern Ireland would not gain from any "saving" if we leave the EU. There is no saving in our case, and anyway, Europe is an excepted matter so there is no reason to believe this would go to devolved administrations, and would of course lose considerably from the withdrawal of payments, infrastructure grants and programme funding. But on top of that households, already forced to pay more for goods due to tariffs, would need to contribute more in tax to maintain public spending at current levels because the cost of government borrowing would rise."
Ciaran Hanna said:
"The EU has been a friend to Northern Ireland. In May 2007, EC President Barroso was the first leader to visit Belfast following the power-sharing agreement. On his personal initiative, he decided to set up a special Task Force to help Northern Ireland participate more actively in the EU policy process and fully benefit from EU programmes and projects fostering growth and jobs.

Northern Ireland has been a net beneficiary of membership. Last year it is estimated that £255m went to the EU from NI taxpayers. The agricultural sector, which employs around 48,000 people here received an estimated £236m in farm payments, while the Special EU Programmes Body received an estimated £60m from the EU. 

This financial benefit, plus all the employment and consumer rights we enjoy, means the EU has been good for Northern Ireland. We call on the North to support continuing membership with our friends."
ENDS