The Chairperson of the European Movement in Northern Ireland (EMNI) Donal Lyons has warned that the economy 'doesn't run on bravado' following a leaked report which suggested the Northern Ireland economy would take a 12% hit if there is no deal between the UK and EU.
Last month, the Government's EU exit analysis was leaked to BuzzFeed News. The analysis looked at the economic impact of Britain's exit from the EU under various scenarios, including a free trade agreement, single-market access and membership of the European Economic Area, and leaving the EU without any kind of deal.
In all three scenarios, Britain's economic growth is predicted to be lower over the next 15 years than current expectations. With no deal, growth would be reduced by 8%; with a free trade agreement, it would be 5%; and 2% if the UK remained a member of the European Economic Area.
Assessments for each region of the UK was published on 7 February. MPs were allowed to see the reports in the House of Commons library.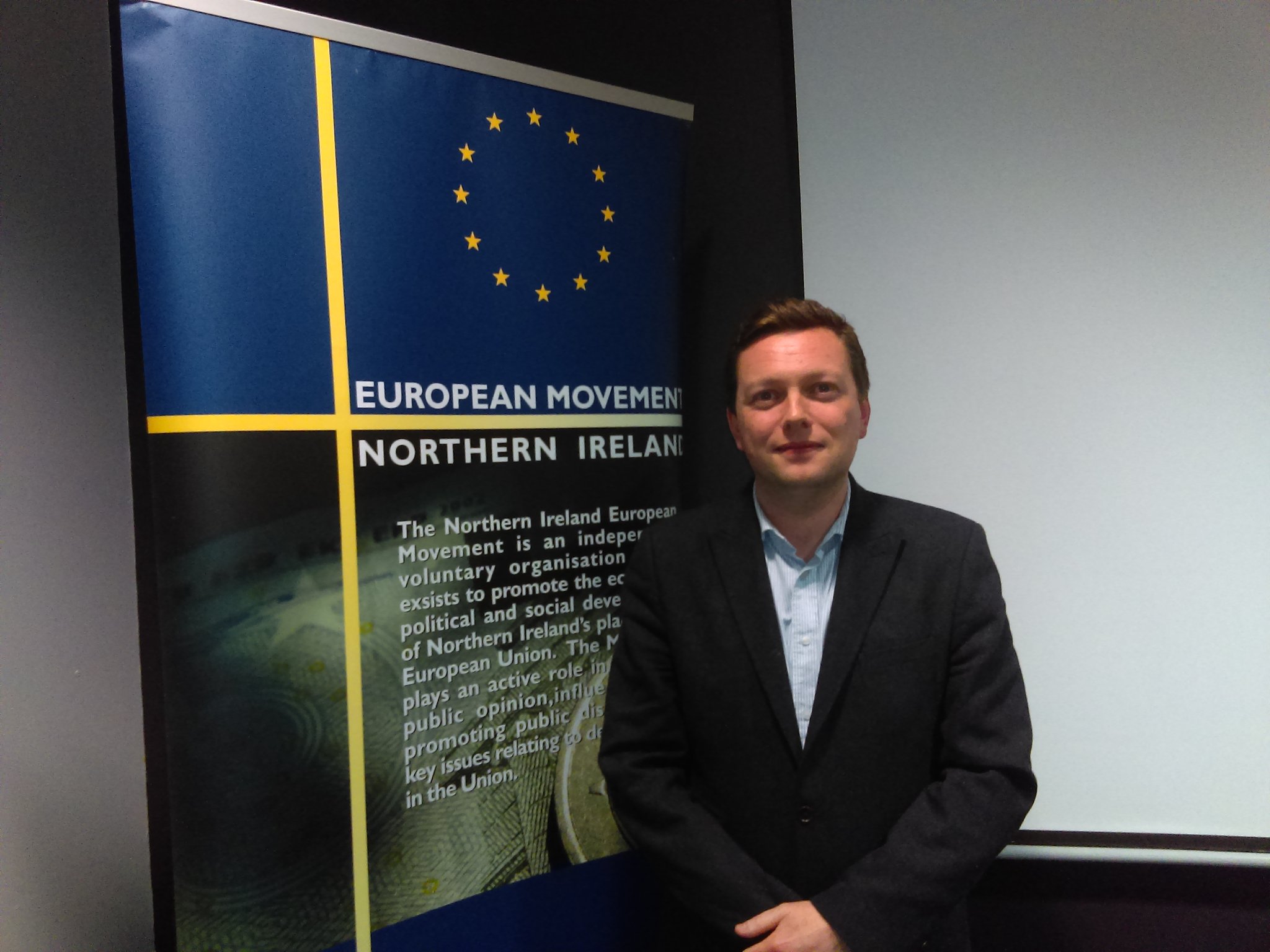 Donal Lyons said the figures, while providing 'worrying detail, haven't come as a surprise'.
"A range of economists and trade experts have been warning of this since long before the referendum. No doubt the same people who so casually ridiculed the warnings then, will fecklessly cast this report aside.
"They can't escape the fact though that the economy doesn't run on bravado and their claims sound increasingly desperate."
The reports also indicated that in the event of a limited free trade deal being negotiated, projected growth would be 8% lower in Northern Ireland, with a 12% slowdown with no deal.
The EMNI Chair added the findings are 'that even the softest of Brexits will damage our economy'.
Clearly remaining a member of the European Union is still our best option. That the only response the British Government can offer, that their own report doesn't consider some sort of imaginary wonder deal, is ridiculous.

"We need less trumpeting from the fringes and more clear, reasoned and honest discussion on the course we are taking. It's not too late to change direction."

-Donal Lyons, EMNI Chair
The full regional breakdown is as follows:
London:
:: less than 1% drop in GDP (EEA membership)
:: 5% drop in GDP (free trade agreement)
:: 8% drop in GDP (WTO terms)
South West:
:: 1%
:: 2%
:: 5%
Yorkshire/Humber:
:: 1.5%
:: 4.5%
:: 7%
South East:
:: 1.5%
:: 5%
:: 7%
East of England:
:: 1.5%
:: 5%
:: 8%
East Midlands:
:: 1.5%
:: 5%
:: 8%
Scotland:
:: 2.5%
:: 6%
:: 9%
Wales:
:: 1.5%
:: 5%
:: 9%
North West:
:: 2.5%
:: 8%
:: 12%
Northern Ireland:
:: 2.5%
:: 8%
:: 12%
West Midlands:
:: 2.5%
:: 8%
:: 13%
North East:
:: 3.5%
:: 11%
:: 16%