EMNI Chair: "Brexit creates 'hard edges' in a problem the Good Friday Agreement 'had softened'"
Uncategorized
0 Comments
Ahead of an event in Belfast on 24 February, the EMNI Chair has warned Brexit creates 'hard edges' in a problem the Good Friday Agreement 'had softened'.
Members and supporters of the European Movement NI (EMNI) will gather at Belfast City Hall this Saturday to hold a 'Rally for Europe' to show their opposition to Brexit.
Speaking ahead of the rally, Dónal Lyons said over these last few days the Good Friday Agreement has been subjected to a 'coordinated attack' by those pushing Brexit at any cost.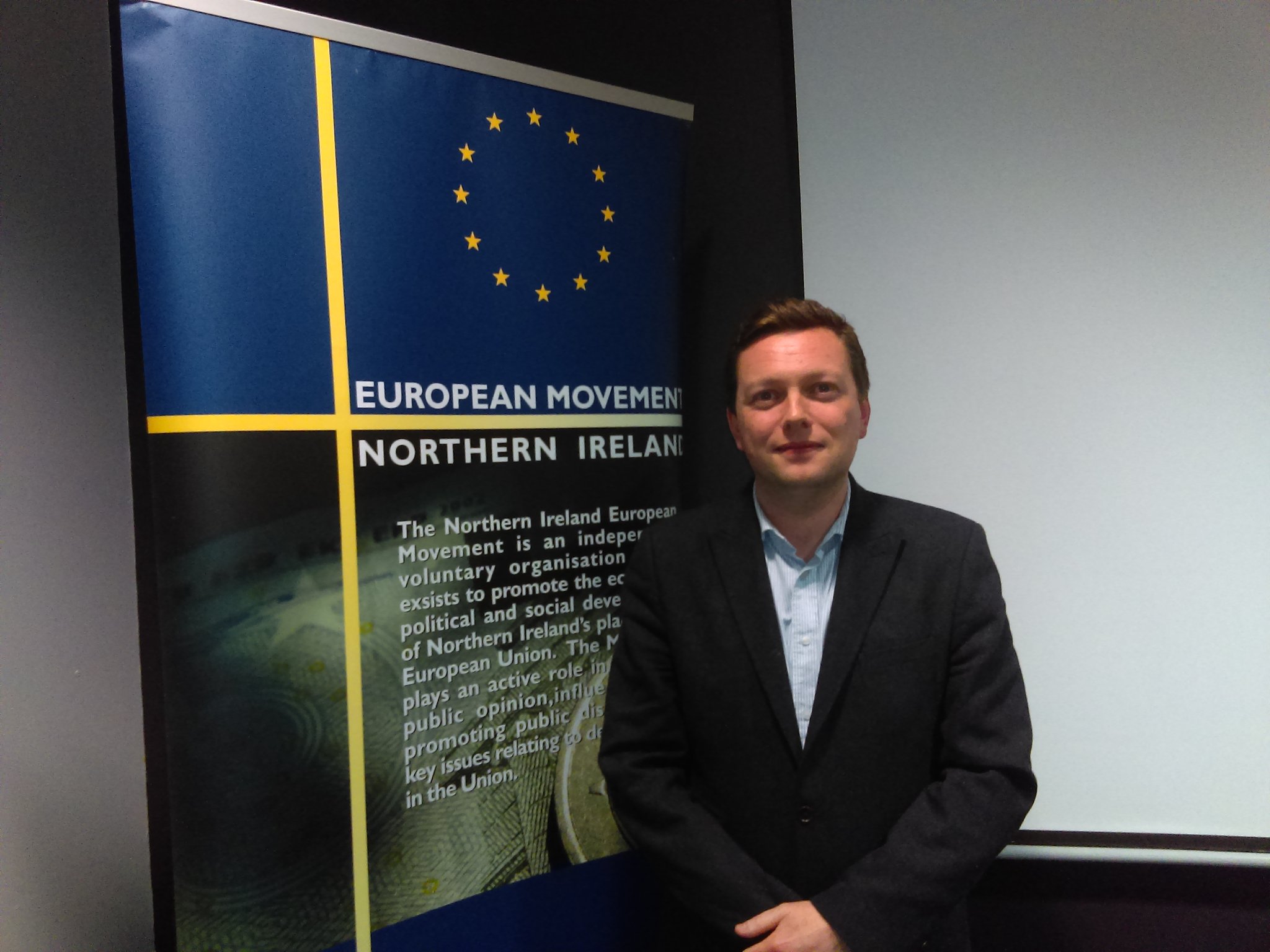 "Even while talks continue in Brussels to find a way out of this impasse, a few extreme Brexiteers seem determined to gamble with the peace agreement itself. That the British government have not provided any indication of how they intend to address the challenges thrown up by the border is deeply concerning. Even more so considering Michel Barnier's reminder this week that 'time is short'. "

Good Friday Agreement
Dónal Lyons said that Brexit cannot sit well with the Good Friday Agreement because it creates 'hard edges in a problem the agreement had softened'.
"We've seen the damage that Brexit has already done to Northern Ireland's political process. It is unbelieveable that the response of those pushing Brexit has been to attack the foundation of an already bruised peace agreement."
Honorary President of the EMNI Jane Morrice, is a former Deputy Speaker of the Assembly and said she saw 'first-hand' the work and effort that went into bringing life to the Good Friday Agreement.
"It has been clear for quite some time that there are no benefits for Northern Ireland from Brexit. I will continue to campaign for ways to ensure people in Northern Ireland retain all the benefits of EU membership, including NGOs, farmers, students as well as business, big and small, and our citizens retain their EU rights!"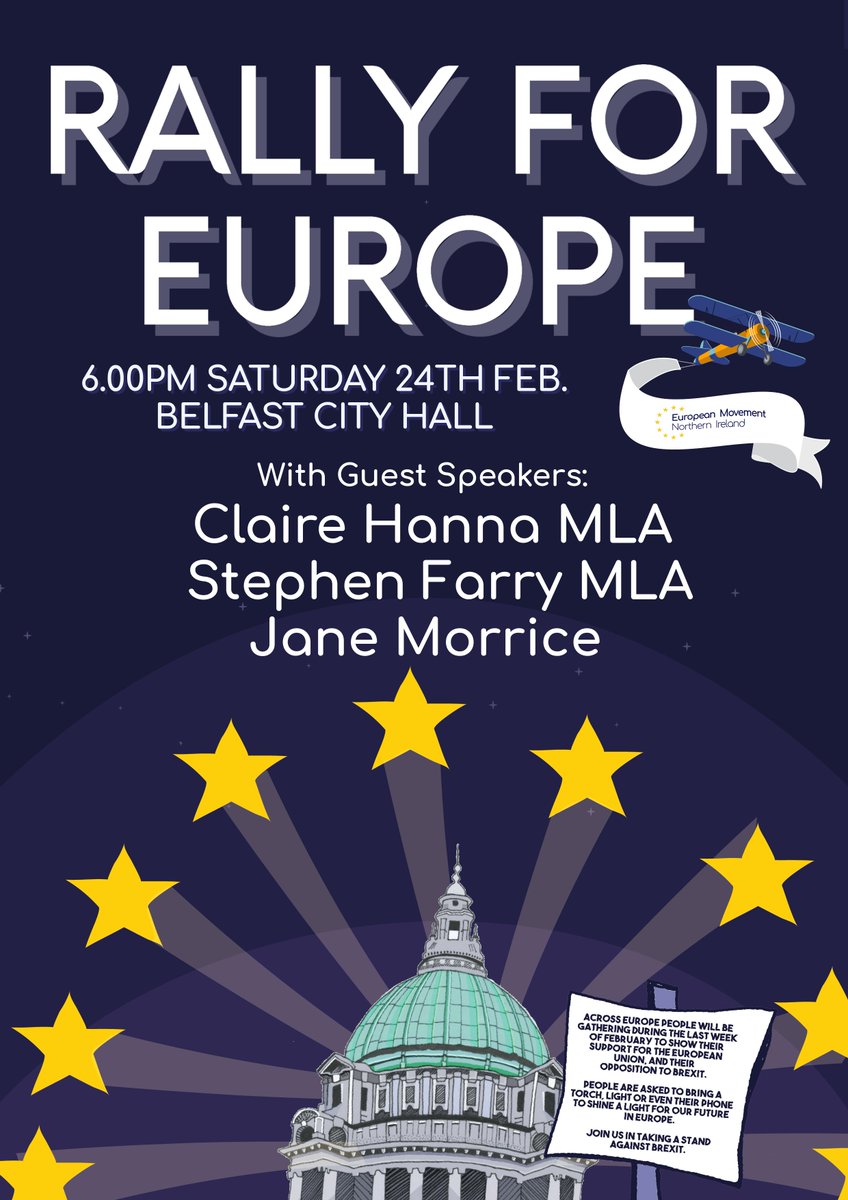 The rally will take place over the weekend of 24/25th February, for Shine a light for Europe.
The originator of the idea, Shaun Thomas said 'Shine a light for Europe' is a 'symbolic beacon of hope to all our friends throughout the continent'.
"It's fantastic that it starts here in Belfast, a city that has come together to unite after a divided past. We shall continue to work together and strive to unite with our European brothers and sisters as one large family. The light represents hope that will continue to shine through the darkness forever."
Shaun added that this is the 'first opportunity for every single remain supporter to show their commitment to staying in the EU'.
"When they #ShineALight4Europe it will be a beacon of hope, unity and solidarity, not just with our friends in the EU, but with everyone in Northern Ireland, too".
Jane Morrice added that alongside our rally in Belfast, there will be sister events in London, Edinburgh, Cardiff, Leeds and Manchester to name but a few as well as support shown from groups in Spain, Germany, Belgium and Denmark.