The European Movement in Northern Ireland launched the first event in a weekend across the continent to 'Shine a light for Europe'.
EMNI held a gathering outside Belfast City Hall on Saturday 24th February, the day before the rest of Europe.
Three MLAs were in attendance at the event. Stephen Farry MLA said the EU is 'so important to the economy, the politics and the security of the UK as a whole, and particular for us in Northern Ireland'.
"We have to fight to have Brexit overturned, or if that does not happen, to have a special deal to recognise our unique circumstances in NI."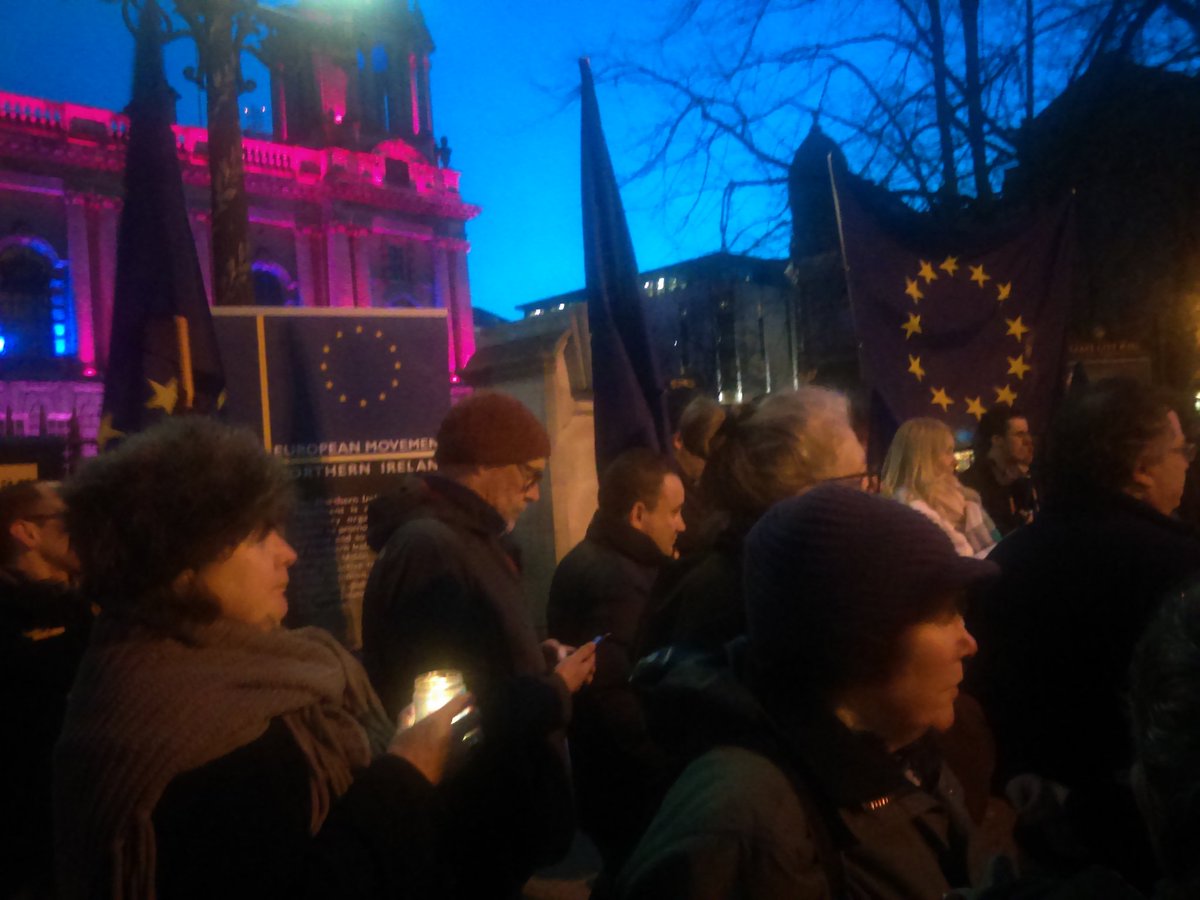 Shine a Light for Europe will continue across the whole of Europe at 18:30 GMT. People will be gathering across the continent and beyond to express their pro-EU sentiment and stand up for the values of light, cooperation and solidarity in the face of Brexit.
Shaun Thomas said 'Shine a light for Europe' is a 'symbolic beacon of hope to all our friends throughout the continent'.
"It's fantastic that it started here in Belfast, a city that has come together to unite after a divided past. We shall continue to work together and strive to unite with our European brothers and sisters as one large family. The light represents hope that will continue to shine through the darkness forever."